Washington, DC, USA
May-June 2000
White House
We were lucky enough to visit the White House. We found, much to our surprise, that the individual rooms in the White House were much smaller than we envisioned. There was very much a sense of history within the White House. Unfortunately, we were unable to take photos once inside so I was only able to snap a few from outside one of the entrances.

I believe this was taken in Sherman's Circle
but I suspect I don't quite have the name right.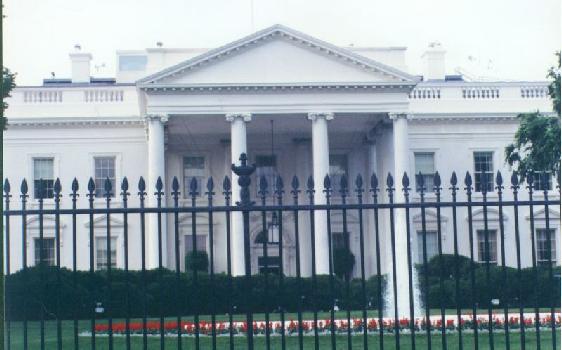 The White House from the usual side of the fence

View of the White House lawn from one of the main doors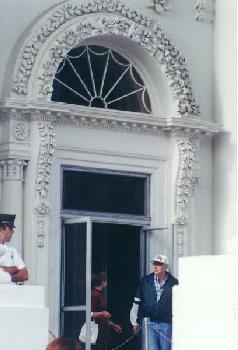 The White House door we exited out of